About Us

Science Prof Online

What Is Science Prof Online? 

Science Prof Online (SPO) is a free science education website for students and educators, featuring virtual classrooms in cell biology, microbiology, general biology and soon, anatomy & physiology. 

Tami Port, MS

Chief Executive Nerd, SPO

Tami is a part time biology instructor at Kalamazoo Valley Community College and Kellogg Community College and creator of Science Prof Online. 

She lives in Michigan with her mate, David, and their three hilarious offspring. Tami unwinds by gardening and making lists, loves Scooby-Doo cartoons and can frequently be found writing run-on sentences or talking to herself. 

In 2012 Tami invited her pal Alicia to become part of her SPO obsession, as co-creator and Chief Creative Nerd.

You can contact Tami at: 

Alicia Cepaitis, MS

Chief Creative Nerd, SPO

Alicia is a way cool nerd who teaches high school science. She lives in Colorado with her mate, AJ, as well as an assortment of non-human animals.

She has had a wide range of jobs  including whale wrangler, aphid counter, tree surveyor, and rare bird identifier. Teaching teenagers and creating websites with her pal, who she has known since kindergarten (see photo), are her current pursuits.

Together, Alicia and Tami can beat anyone in the card game Apples to Apples. Raggedy Ann Rules!

You can contact Alicia at: 

Page last updated: 3/2016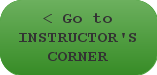 The free educational resources offered by SPO include science lecture & lab PowerPoints, practice test questions, review questions, homework assignments, science articles, useful science links & copyright-free science images. 

< Tami 

Port

Science Education Warrior Princess!


New resources are regularly added to SPO. For updates, follow us on  
Twitter 
@ScienceProfSPO. 
SPO is operated by two life-long nerdy friends, college science instructor Tami Port, and high school science instructor, Alicia Cepaitis.

Science Prof Online 

has free instructor resources and several 

Virtual Classrooms

including:

(15 week)

(15 week)

(8 week)

(8 week)

(15 week)

- Anat & Phys

(under construction)

Young children are natural born scientists, full of curiosity! Join the at-home experiments and explorations of a scientist mom & her kids.

SPO is a FREE science education website. Donations are key in helping us provide this resource with fewer ads. 

Please help!

(This donation link uses PayPal on a secure connection.)

Tami Port, MS

Chief Executive Nerd of Science Prof Online & College Biology Instructor