MOA of Sulfronamide (Sulfa Drug) Antibiotics - P2

You have free access to a large collection of materials used in a college-level introductory microbiology course. The Virtual Microbiology Classroom provides a wide range of free educational resources including PowerPoint Lectures, Study Guides, Review Questions and Practice Test Questions.

Sources & Resources

Bauman, R. (2014) Microbiology with Diseases by Taxonomy. Pearson Benjamin Cummings.

​Park Talaro, K (2008) Foundations in Microbiology, McGraw Hill.

Antimicrobial Spectrum of Sulfa Drugs

Sulfonamides have broad spectrum activity against both 
Gram-positive
 and 
Type of Infections Sulfa Antimicrobic Drugs are Used Against

Sulfa drugs are used to treat some types of bacterial pneumonia, urinary tract infections, shigellosis, Nocardia infections (a type of bacterium with an unusual waxy cell wall) and specific protozoal infections.

​Page last updated: 8/2015


CLASS NOTES 

from the free STEM 

education site 

Allergies to sulfonamides are common (about 3% of general population), so sulfa drugs are prescribed carefully. Hypersensitivity reactions are less frequently seen in non-antibiotic sulfonamides. The most common hypersensitivity reaction to sulfa drugs are skin reactions such as rashes and hives. However, there are several types of reactions that can be life-threatening.

Antibiotic Resistance

Bacterial resistance to sulfonamide antibiotics is also common, and sulfa drugs are frequently used in combination with trimethoprim; which blocks two steps in folic acid metabolism, and thus helps prevent the emergence of strains of bacteria resistant to sulfa drugs.

* The information in this article is not meant to be used for self-diagnosis or treatment of illness. If you are sick, seek help from a trained medical professional, not a computer.

PAGE 2                                               <  Back to Page 1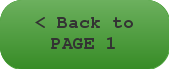 End of Article 

Sulfa Drug Mode of Action

SPO is a FREE science education website. Donations are key in helping us provide this resource with fewer ads. 

Please help!

(This donation link uses PayPal on a secure connection.)