MOA of Tetracycline Antibiotics - P2

Sources & Resources

Bauman, R. (2014) Microbiology with Diseases by Taxonomy. Pearson Benjamin Cummings.

​Park Talaro, K (2008) Foundations in Microbiology, McGraw Hill.

Type of Infections Tetracyclines Are Used Against

Tetracycline is used to treat many different infections including respiratory tract infections caused by Hemophilus influenzae, 

Streptococcus pneumoniae, or Mycoplasma pneumoniae. It also is used for urinary tract infections (UTIs), Rocky Mountain spotted fever, typhus, chancroid, cholera, brucellosis, anthrax, syphilis, lyme disease, acne and may be used concomitantly with other medications against Helicobacter pylori, the bacteria associated with stomach ulcers.

Tetracycline molecule ball-and-stick animation.

You have free access to a large collection of materials used in a college-level introductory microbiology course. The Virtual Microbiology Classroom provides a wide range of free educational resources including PowerPoint Lectures, Study Guides, Review Questions and Practice Test Questions.

The SPO website is best viewed in Microsoft Explorer, Google Chrome or Apple Safari.


Page last updated: 8/2015

CLASS NOTES 

from the free STEM 

education site 

PAGE 2                                               <  Back to Page 1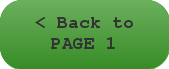 Antibiotic Resistance

Because tetracyclines have been around for so long, bacterial resistance is common, and the presence of tetracycline-resistant pathogens limits the use of this class of antibiotic.

Adverse Effects of Tetracyclines

Side effects may include nausea, diarrhea, and sensitivity to light. Tetracyclines also form complexes with calcium, which can stain the developing teeth of children and affect the strength and shape of bones.

Since tetracyclines are active against such a wide range of microbes, destruction of 
normal intestinal flora
 often occurs, resulting in increased secondary infections.
* The information in this article is not meant to be used for self-diagnosis or treatment of illness. If you are sick, seek help from a trained medical professional, not a computer.​