Science Image Library: Flower Photos

Science Image Library

Flower Photos

from Science Prof Online

1. Crocosmia sp.; 2. Oxeye Daisy (Leucanthemum vulgare); 3. Lenten Rose (Hellbore sp.); 4. Sibirian Iris, Iris sibirica; 5. Sweet Pea, Lathyrus odoratus; 6. Lupine, Lupinus sp.

You have free access to a large collection of materials used in a college-level introductory Cell Biology Course. The Virtual Cell Biology Classroom provides a wide range of free educational resources including Power Point Lectures, Study Guides, Review Questions and Practice Test Questions.

Other Temperate Zone Flowers (Click on image to enlarge.)

Rose Photos (Click on image to enlarge.)

​1 & 2. Red roses. 3. Old-fashioned rose. 

Tropical Flowers (Click on image to enlarge.)

1. Antherium sp.; 2. Hawaiian Torch Ginger, Etlingera sp.; 3. Hawaiian Flowering Plant

Orchid Flowers (Click on image to enlarge.)

1 & 2. White Phalaenopsis Orchid, 3. Orchid; 4 - 7. Yellow & Pink Phanlaenopsis Orchid


SPO is a FREE science education website. Donations are key in helping us provide this resource with fewer ads. 

Please help!

(This donation link uses PayPal on a secure connection.)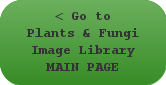 The SPO 
Science Image Library
 is a continuously growing collection of copyright- free science photographs. If you use one of our free, low-res images, we just ask that you give us credit and provide a link to the SPO website  (scienceprofonline.com).  
To enlarge a photo below, double click on it. To save a photo to your computer, right click on it and select "Save".

For those in need of high-resolution images, we will soon be offering hi-res files of many photos in the Science Image Library. Follow us on Twitter @ScienceProfSPO to get updates on new SPO features and products. If you need a high resolution photo now, please 
contact us
.
Didn't find what you need?

Search SPO for a Photo