Genetics & Heredity Review Questions

from Science Prof Online

Genetics & Heredity Review Questions

Genetics & Heredity

Practice Test Questions

These multiple choice and true/false questions are designed to help students practice and test their understanding of 
Genetics & Heredity.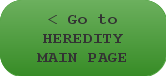 1. Compare genotype to phenotype. What is the difference?

2. What are alleles?

3. What do homozygous and heterozygous mean?

4. Who was Mendel? Explain his contribution to science.

5
. Give an example of a potential genotype that underlies a dominant and a recessive phenotype of a trait (remember the bent finger examples and the other examples of simple inheritance that we covered in the 
Simple Inheritance Worksheet
.)
6. Define Mendel's three Laws: Dominance, Segregation and Independent Assortment.

7. Define the following genetic terms: character, trait, hybridization, true-bred, P generation, F1 and F2 generations.



Science Prof Online 

has several 

Virtual Classrooms

including:

(15 weeks)

(8 weeks)

(8-weeks)

(16 weeks)

8. In cartoon sponges "square pant" is a dominant trait and "no pants is recessive. If Sponge Bob, who is heterozygous for this trait gets busy with a "no pants" lady sponge, what are the genotypes and phenotypes of their potential offspring? Show this in a Punnett Square. 

9. Compare and contrast incomplete dominance and co-dominance.

10. Explain ABO blood types. What blood type is best to have if you are receiving blood? What is the best blood type to have if you are donating blood? Why?