How to Interpret MacConkey's Agar - P2

MacConkey's Agar (MAC): 

Growing
 Salmonella
 (colorless) on left) and 
E. coli 
(bright pink) on right. 
More MAC images
.
VIDEO: ​MacConkey's Agar (MAC) Quiz and Review

Do you know MAC from shinola?

What Does it Mean if Colonies Grow on MacConkey's?

Whenever bacteria are growing on MacConkey's Agar, they are 
Gram-negative
 (since 
Gram+
 do not grow on this type of medium). This is the selective aspect of this 
specialized medium
.
Why Is the Color of MAC Colonies Important?

If the 
bacterial colonies
 growing on MacConkey's are pink, they are Gram- 
lactose fermenting 
bacteria. This is the differential aspect of this specialized media. 
PHOTOS OF MACCONKEY'S AGAR: 1. Sterile plate of MacConkey's agar; 2. Kitchen sink sample plated in TSY (front) and MAC (back, note very pink Gram-negative lactose fermenters); 3. E. coli, happy face on MAC; 4. Salmonella 

(G -, lac -) plated on MAC; 5. E. coli (G -, lac +) plated on MAC. More MacConkey's photos.

PAGE 2                                                            <  Back to Page 1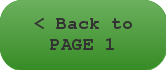 Free Materials on MAC & Other Specialized Media

MacConkey's Agar growing Gram- bacteria. Pink colony is a lactose fermenting bacteria. Colorless colony directly below it is not a lactose fermenter. 

Non-lactose fermenting, non-coliform bacteria growing on MAC are not pink (typically colorless), and include members of Enterboacteriaceae such as the genera Proteus, Morganella, Providencia, Edwardsiella, Salmonella, Shigella and Yersenia (plague bacteria).

Bacteria, known as "lactose fermenters", eat the sugar lactose that is part of the MAc medium, and, in the process, create an acidic by-product that causes the 
pH
 indicator in the medium, neutral red, to turn pink. 
With MacConkey's, it is not the media that changes color, but rather the actual colonies of lactose fermenting bacteria that appear pink. 

Non-lactose 

bacteria will be colorless (or, if the colonies have any color, it will be their natural color rather than pink).

Photos of MacConkey's Bacterial Growth Medium

​Page last updated: 10/2016

These pink colonies are typically coliform bacteria in the family Enterobacteriaceae, including, but not limited to, the genera Escherichia, Klebsiella, Enterobacter, Hafnia and Citrobacter. The presence of coliform bacteria is commonly used as an indicator of unsanitary food and water. 

MacConkey's Agar (MAC): 

Growing
 Salmonella
 (colorless in section 4) and 
E. coli
 (bright pink in section 5). 
Click here
 for more MAC images.

You have free access to a large collection of materials used in two college-level introductory microbiology courses (
8-week
 & 
16-week
). The Virtual Microbiology Classroom provides a wide range of free educational resources including PowerPoint Lectures, Study Guides, Review Questions and Practice Test Questions.