Eukaryotic Cell Structure & Function

 Main Page

from Science Prof Online

Eukaryotic Cell Structure & Function 

These are the Eukaryotic Cell Structure & Function Lecture materials from the free science education website 
Science Prof Online
. The resources below are used to supplement an actual college biology courses.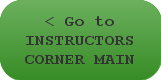 LECTURE POWERPOINT

Versions of Eukaryotic Cell PPT:​

PRINTING:​ The best way for students to print out the PowerPoint Show is to download the PDF version. Select Print, and, when the Print screen comes up, go to the Print Handling options. Under Page Scaling, select "Multiple pages per sheet", Under Pages per sheet, select "2" to conserve paper. 

EUKARYOTIC CELL STRUCTURE & FUNCTION HOMEWORK
This assignment is a tool designed to help students review eukaryotic cell structure by diagramming and labeling a eukaryotic cell. Check with your instructor to see if this homework is assigned. Even if it is not assigned, completing this assignment is a great study tool.

REQUIRED READINGS

Here is what you need to read, in addition to the PowerPoint, to master this topic. Check Moodle & your textbook for additional readings.

Watching the movement of colored wax blobs in a lava lamp is an excellent way to help students understand how organelles of the  

ship materials around 

within the cell.

VIDEO: How to Make a Wet Mount of Stained Epithelial Cheek Cells

LEARNING OBJECTIVES

​Know the structural components of eukaryotic cells (organelles & other cellular components) and the function of each. 

Know which cellular components are found only in eukarotes, only in prokaryotes and those found both in prokaryotes and eukaryotes.

​What is the endomembrane system and what does it do? Do prokaryotes have an endomembrane system?

Name and describe two energy-producing organelles in eukaryotic cells.

The Eukaryotic Cell Lecture materials include:

additional required readings

practice test & review questions

Image of generic eukaryotic cell. For 
labeled diagram
 of same cell, 
click here
. 
For a practice 
assignment on
diagramming a eukaryotic cell 
click here
.
Page last updated: 2/2016

PRACTICE TEST & REVIEW QUESTIONS

These practice test questions and essay review questions are designed to help you better understand the material from this lecture.

MORE EUKARYOTIC CELL LINKS


Science Prof Online 

has several 

Virtual Classrooms

including:

(15 weeks)

(8 weeks)

(8-weeks)

(16 weeks)