What Is a Concentration Gradient? - P2

Even in the presence of a concentration gradient, many molecules can't move across the cellular membrane. Large molecules cannot fit through the double layer of phospholipids, charged molecules are repelled, and hydrophilic molecules have trouble crossing the hydrophobic interior of the membrane. This often results in higher concentrations of chemicals on one side of the membrane than on the other.

Electrochemical Gradients

When charged molecules are present in higher concentrations on one side of the membrane than on the other, the result is an electrical gradient. Electrical gradients can provide the energy for passive transport of molecules across the plasma membrane—processes such as diffusion, facilitated diffusion and osmosis. Passive transport means that the cell does not need to contribute any of its own 
ATP
 energy in order to move the molecules. The energy is provided by the electrochemical gradient.
Sources and Helpful Chemistry Links

Bauman, R. (2014) Microbiology with Diseases & Taxonomy, Pearson Benjamin Cummings.

Nester, E. et al (2001) Microbiology: A Human Perspective. McGraw Hill.

Phospo
lipids
 are polar molecules, each with a water-loving (hydrophilic) head and a water-hating (hydrophobic) tail. Their polar nature causes phospholipids to spontaneously arrange into a lipid bilayer. 
Page last updated: 

9/2015

You have free access to a large collection of materials used in a college-level introductory Cell Biology Course. The Virtual Cell Biology Classroom provides a wide range of free educational resources including Power Point Lectures, Study Guides, Review Questions and Practice Test Questions.


The SPO website is best viewed in Google Chrome, 

Microsoft Explorer or Apple Safari.

CLASS NOTES 

from the free STEM 

education site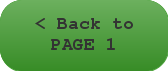 Two layers of phospholipids with the hydrophilic heads pointing outward and the hydrophobic tails pointing towards each other.