Comparison of Artificial and Natural Selection - P2


Page last updated: 11/2015

CLASS NOTES 

from the free STEM 

education site 

You have FREE access to a large collection of materials used in a college-level introductory biology course. The Virtual Biology Classroom provides a wide range of free educational resources including PowerPoint Lectures, Study Guides, Review Questions &  Practice Test Questions.

Biston betularia typica (light) and carbonaria (datrk) morphs on the same tree. The light-colored typica (below the bark's scar) is nearly invisible on this  tree, camouflaging it from predators.

Biston betularia in an Era of Modern, Cleaner Industry: Modern air pollution controls have cleaned up the environment compared to the early days of the industrial revolution. A cleaner environment has allowed the lichens to grown back, and the trees have returned to being lighter in color. Now, natural selection favors lighter moth varieties so they have become the most common and the dark-colored variant is again rare.

Back to

Difference between Natural & Artificial Selection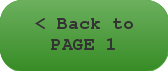 SPO is a FREE science education website. Donations are key in helping us provide this resource with fewer ads. 

Please help!

(This donation link uses PayPal on a secure connection.)

Artificial Selection Example: Dog Breeding

Artificial selection is when we, humans, act as the "environmental pressure." An example is when we choose dogs with certain traits and breed them together to accentuate the traits we desire.

All modern domestic dogs, no matter how different they are in appearance, from Chihuahua to Great Dane, all belong to the same species, Canis lupus familiaris. 

The originator of today's domestic dog was the gray wolf (Canis lupus), and by incrementally selecting for certain traits, we have, over many generations, created a variety of dogs that differ widely in appearance and temperament.

We've even made dogs that are just for cuddling! Girls with Daisy dog (a mixed breed of various lab dogs).

Sources & Resources

Brown, Bryson (2007) Evolution: A Historical Perspective. Greenwood Press.

Campbell & Reece (2005) Biology, 7th Edition. Pearson.