Pre-Darwinian Evolutionary Theory - P3

Charles Lyell

(1797-1875)

Scottish Lawyer and Geologist


Page last updated: 11/2015

CLASS NOTES 

from the free STEM 

education site 

You have FREE access to a large collection of materials used in a college-level introductory biology course. The Virtual Biology Classroom provides a wide range of free educational resources including PowerPoint Lectures, Study Guides, Review Questions &  Practice Test Questions.

Throughout time the planet has continually undergone processes that change and shape the land, including erosion, earthquakes, glacial movements, volcanoes, and even the decomposition of dead plants and animals. The theory that resulted from Lyell's observations was called uniformitarianism.

Back to

Learn About Lamarck!

PAGE 3                                               <  Back to Page 2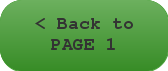 Uniformitarianism: 

Charles Lyell 

(1797 - 1875)

Charles Lyell, an English lawyer and geologist had carefully examined European geological deposits and concluded that catastrophism theory was wrong. Although such catastrophic events may rarely occur, Lyell believed that there was more commonly an accumulation of progressive changes over long periods of geologic time.

Lyell documented the fact that the earth must be extremely old.

​The theory of uniformitarianism had originally been developed by the Scottish geologist, James Hutton, who also proposed that the natural forces currently changing the shape of the earth's surface had been operating throughout time in much the same way.

Paving the Path to Darwinism

An understanding of uniformitarianism was instrumental in leading 
Charles Darwin
 to his astute observations on biological evolution in the 1830's.
The frontispiece from Charles Lyell's Principles of Geology (second American edition, 1857), showing the origins of different rock types.

Charles Darwin ,1881, 

72 years old.

In 1858, Charles Darwin and Alfred Wallace released a joint scientific paper which introduced the concept of evolution by means of 
natural selection
. This paper, along with Darwin's subsequent publication, "The Origin of Species", changed the way science and society explained events in our natural world.
SPO is a FREE science education website. Donations are key in helping us provide this resource with fewer ads. 

Please help!

(This donation link uses PayPal on a secure connection.)

Sources & Resources

Brown, Bryson (2007) Evolution: A Historical Perspective. Greenwood Press.

Campbell & Reece (2005) Biology, 7th Edition. Pearson.