MOA of Cephalosporin Antibiotics - P2

You have free access to a large collection of materials used in a college-level introductory microbiology course. The Virtual Microbiology Classroom provides a wide range of free educational resources including PowerPoint Lectures, Study Guides, Review Questions and Practice Test Questions.

Sources & Resources

Bauman, R. (2014) Microbiology with Diseases by Taxonomy. Pearson Benjamin Cummings.

​Park Talaro, K (2008) Foundations in Microbiology, McGraw Hill.

* The information in this article is not meant to be used for self-diagnosis or treatment of illness. If you are sick, seek help from a trained medical professional, not a computer.​

Cephalosporin core structure, where "R" is the variable group.

Page last updated: 8/2015

End of Article    

Cephalosporin Mode of Action 


CLASS NOTES 

from the free STEM 

education site 

Type of Infections Cephalosporins Are Used Against

Cephalosporins are used to treat a wide range of infections, including pneumonia, strep throat, various staph infections including those of the skin, tonsillitis, bronchitis and gonorrhea. Cephalosporin is also commonly used prophylactically with surgical procedures, as a preventative measure to avoid infection.

Antimicrobial Spectrum of Cephalosporins

The SPO website is best viewed in Google Chrome, Microsoft 

Explorer or Apple Safari.

PAGE 2                                               <  Back to Page 1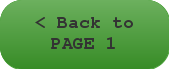 The generations to follow have successively increased activity against Gram-negative bacteria, with the trade-off of then being less effective against Gram-positive microbes.

Side Effects of Cephalosporins

Cephalosporins are similar to 
penicillin
 in action and side effects, and are often used in patients with and allergy to penicillin. The most common side effects of cephalosporin are mild diarrhea, headache, sore mouth or tongue, vaginal itching and discharge, white patches in the mouth and/or tongue. These vaginal and oral side effects are due to an increase in yeast population when competing bacteria are removed.