Monarch Butterfly Metamorphosis - Page 2

This page features photos documenting the monarch butterfly (Danaus plexippus) 

life cycle. Start at PAGE 1 of this article to see all photos including monarch eggs and caterpillars. 

Young children are natural born scientists, full of curiosity! Check out the at-home experiments and explorations of a scientist mom & her kids.

​MORE INFO ON MONARCH BUTTERFLY LIFE CYCLE

STAGE 5: Adult Monarch Butterfly  

​Above left: Female monarch. Note darker veins on wings.

 Above right: Male monarch. Note spot called the androconium in the center of each hind wing. Males are typically slightly larger than female monarchs.

Above left: Monarch butterfly (Danaus plexippus); Above right: Viceroy butterfly (Limenitis archippus). These two species exhibit Müllerian mimicry. The viceroy is similar in color and pattern, but is smaller, and has an extra black stripe across the hind wing.

Eastern monarchs overwintering in the Monarch Butterfly Biosphere Reserve outside of Angangueo, Mexico. Tree in center of photo is completely covered in butterflies. 

Western monarchs wintering in the Monarch Grove Sanctuary in Pacific Grove, California. 

Monarch Butterflies Overwintering

Monarch Butterfly Observations

Summer 2014

7/23: Saw female monarch laying eggs on milkweed in butterfly garden. Observed and photographed butterfly and eggs. Also found two medium-sized monarch caterpillars, due to presence of chewed leaves and large frass. 

7/24: Was only able to find one caterpillar today.

7/25 - 8/11: No sign of monarch caterpillars for days. There are many ants patrolling the milkweed, and they may be preying on eggs and caterpillars. If I find any eggs or caterpillars will bring them inside to observe in captivity, safe from ants.

8/12: Finally found monarch caterpillar and put in large plastic container with milkweed. It ate, and ate and ate until...

8/14 Caterpillar started hanging out on top of the container and producing sticky silk. 

8/18: Returned from vacation and green chrysalis handing from top if the container! 

8/28: ten days later, our monarch butterfly emerged from chrysalis. Shortly after, we released it. 

Above left: Remains of chrysalis shortly after monarch caterpillar emerged. There was a small puddle of goo beneath the open chrysalis. Above right: Monarch shortly after emerging from chrysalis. Left: Photo series showing monarch butterfly emerging. 

STAGE 4: Monarch Butterfly Emerging from Chrysalis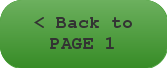 SPO is a FREE science education website. Donations are key in helping us provide this resource with fewer ads. 

Please help!

(This donation link uses PayPal on a secure connection.)

Below is a butterfly poem by David McCord, from the fantastic book of science-related poetry 

Cocoon

The little caterpillar creeps

Awhile before in silk it sleeps.

It sleeps awhile before it flies,

And flies awhile before it dies, 

And that's the end of three good tries.