Science Image Library: Cacti & Succulent Plant Photos

Science Image Library

Cactus & Succulent Plant Photos

from Science Prof Online

Octopus Agave 

(Agave vilmoriniana)

Burro's tail 

(Sedum morganianum)

Golden Barrel Cactus (Echinocactus grusonii)

You have free access to a large collection of materials used in a college-level introductory Cell Biology Course. The Virtual Cell Biology Classroom provides a wide range of free educational resources including Power Point Lectures, Study Guides, Review Questions and Practice Test Questions.


Didn't find what you need?

Search SPO for a Photo

 First photo shows Rhipsalis plant in flower.

1 & 2. 
Coral Cactus
 is not a true cactus, it is two types of 
Euphorbia
 grafted together, a 
Euphorbia lactea 
Crest typically grafted to a 
E. neriifolia;
 3. 
Euphorbia lactea 
crest viewed from above; 4. The point at which the Coral Cactus crest is grafted to the stem.
Pencil Cactus - Rhipsalis (Click on image to enlarge.)

Coral Cactus - Euphorbia (Click on image to enlarge.)

SPO is a FREE science education website. Donations are key in helping us provide this resource with fewer ads. 

Please help!

(This donation link uses PayPal on a secure connection.)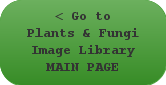 The SPO 
Science Image Library
 is a continuously growing collection of copyright- free science photographs. If you use one of our free, low-res images, we just ask that you give us credit and provide a link to the SPO website  (scienceprofonline.com).  
To enlarge a photo below, double click on it. To save a photo to your computer, right click on it and select "Save".

For those in need of high-resolution images, we will soon be offering hi-res files of many photos in the Science Image Library. Follow us on Twitter @ScienceProfSPO to get updates on new SPO features and products. If you need a high resolution photo now, please 
contact us
.