Free MacConkey's Agar (MAC) Images

Science Image Library

MacConkey's Agar Bacterial Growth Medium

from Science Prof Online

Examples of various Gram-negative bacterial colony morphologies grown on MacConkey's Agar (MAC)

Bacterial growth on MacConkey's Agar. Lac - Salmonella left, Lac + E.coli right. 

E. coli bacteria written and growing on MacConkey's Agar. 

E. coli
 lac + bacterial growth on MacConkey's Agar. 
E. coli lac + bacterial growth on MacConkey's Agar. On this plate, the MAC Agar and bacteria have dried out.

MacConkey's Agar showing lactose positive pink colony above a lactose negative colorless colony.

MacConkey's Agar growing a pink smiley face of E. coli.

You have free access to a large collection of materials used in a college-level introductory microbiology course. The Virtual Microbiology Classroom provides a wide range of free educational resources including PowerPoint Lectures, Study Guides, Review Questions and Practice Test Questions.


MacConkeys (back) & TSY agar (front) growing environmental sample from kitchen sink.

Unknown bacteria plated on 
Mannitol Salt Agar
  (left) and MacConkey's (right). Note that there is no growth on MacConkey's. So what do you think the unknown bacterium is?
SPO is a FREE science education website. Donations are key in helping us provide this resource with fewer ads. 

Please help!

(This donation link uses PayPal on a secure connection.)

VIDEO: MacConkey's Agar Quiz and Review - How to Interpret MA​C

VIDEO: MacConkey's Agar (MAC) 

Bacterial Growth Medium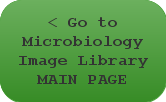 The 
Microbiology Image Library
 is the largest photo collection on the SPO site. To help you more easily find what you're looking for, select the "See more" link of the sub-topic below that corresponds to your interests or use the search boxes.
The SPO 
Science Image Library
 is a continuously growing collection of copyright-free science photographs. If you use one of our free, low-res images, we just ask that you give us credit and provide a link to the SPO website  (scienceprofonline.com). Click on photo to enlarge. To save a photo to your computer, right click on it and select "Save".
For those in need of high-resolution images, we will soon be offering hi-res files of many photos in the Science Image Library. Follow us on Twitter @ScienceProfSPO to get updates on new SPO features and products. If you need a high resolution photo now, please 
contact us
.
​​

Didn't find what you need?

Search SPO for a Photo

Learn more about this  specialized medium in the SPO article:

MacConkey's Agar growing E. coli, Enterobacter & Salmonella (clockwise from top left plate).

MacConkey's Agar control plate growing E. coli (hot pink #5),  & Salmonella (colorless #4). Staph epi and Staph aureus were also plated on this control, but did not grow because they are Gram+.

MacConkey's Agar growing E. coli. Note pink color of bacteria due to lactose fermentation.

MacConkey's Agar growing Enterobacter. Note uneven pink color characteristic of a weak lactose fermenter.

MacConkey's Agar growing  Salmonella. Note colorless growth due to the bacteria NOT being a fermenter. 

Additional MacConkey's Agar Resources

The SPO website is best viewed in Microsoft Explorer, Google Chrome or Apple Safari.