Diffusion, Osmosis & Active Transport 

Main Page

Virtual Cell Biology Classroom of Science Prof Online

Diffusion, Osmosis & Active Transport Lecture 

These are the Diffusion, Osmosis & Active Transport Lecture materials of the 
Virtual Cell Biology Classroom
. The resources below are used to supplement an actual college cell biology course.
You have free access to a large collection of materials used in a college-level introductory Cell Biology Course. The Virtual Cell Biology Classroom provides a wide range of free educational resources including Power Point Lectures, Study Guides, Review Questions and Practice Test Questions.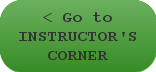 Anyone taking, teaching or interested in biology may find these resources helpful and is welcome to use them.

The Diffusion, Osmosis & Active Transport Lecture materials include:

a list of learning objectives

links to additional educational resources