Molecular Genetics: Transcription & Translation

Main Page

Virtual Cell Biology Classroom of Science Prof Online

Genetic Transcription & Translation Lecture Materials

These are the Genetic Transcription & Translation Lecture materials of the 
Virtual Cell Biology Classroom
. The resources below are used to supplement an actual college cell biology course. 
You have free access to a large collection of materials used in a college-level introductory Cell Biology Course. The Virtual Cell Biology Classroom provides a wide range of free educational resources including Power Point Lectures, Study Guides, Review Questions and Practice Test Questions.

Page last updated 12/2014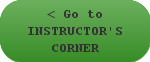 Anyone taking, teaching or interested in biology may find these materials helpful and is welcome to use them.

The Molecular Genetics: Transcription & Translation Lecture materials include:

a list of learning objectives

links to additional educational resources

A protein being synthesized at the ribosome, based on the instructions in mRNA.

Bio Rad GTCA Song musical advertisement for SsoFast™. Also useful for learning about enzymes.