Nucleotides & Nucleic Acids

ATP, Ribonucleic Acid (RNA) & Deoxyribonucleic Acid (DNA)​

What Are Organic Molecules?

Organic molecules contain carbon-hydrogen bonds, are found in living things, and can be very large molecules. The major classes of organic macromolecules are 
carbohydrates
, 
Article Summary: What kind of molecules are nucleotides and nucleic? What are they made of? This article covers the basics.

What Are Nucleotides & Nucleic Acids?

Page last updated: 

4/2016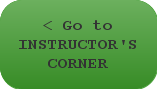 What Are Nucleotides?

Nucleotides are monomers (small molecules) that are the building blocks of nucleic acids. Each nucleotide, and consists of 3 portions:

one or more phosphate groups

one of five cyclic nitrogenous bases

Some nucleotides are put together to form nucleic acid (DNA & RNA) macromolecules, whereas others function on their own. ​

Continued ...

Learn about DNA 

You have free access to a large collection of materials used in a college-level introductory Cell Biology Course. The Virtual Cell Biology Classroom provides a wide range of free educational resources including Power Point Lectures, Study Guides, Review Questions and Practice Test Questions.

CLASS NOTES 

from the free STEM 

education site 


ATP: The Energy Transfer Molecule

Adenosine 5'-triphosphate (ATP) is a multifunctional nucleotide, most important as the "molecular currency" of intracellular energy transfer. Like tiny rechargeable batteries, 
ATP molecules
 transport chemical energy within a biological cell. These molecules can move energy around because the phosphate bonds contain a lot of potential energy, which is released when they are broken.
During photosynthesis and 
cellular respiration
, ATP is produced from ADP (adenosine diphosphate), an inorganic phosphate and added energy. ATP energy is consumed by a multitude of cellular processes.