Evolution via Natural Selection: How It Works - P2


Page last updated: 11/2015

CLASS NOTES 

from the free STEM 

education site 

You have FREE access to a large collection of materials used in a college-level introductory biology course. The Virtual Biology Classroom provides a wide range of free educational resources including PowerPoint Lectures, Study Guides, Review Questions &  Practice Test Questions.

PAGE 2                                               <  Back to Page 1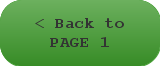 SPO is a FREE science education website. Donations are key in helping us provide this resource with fewer ads. 

Please help!

(This donation link uses PayPal on a secure connection.)

Whoever Passes on the Most Genes Wins!

The organisms that live long enough to produce more reproductive offspring "win", since they will be represented in higher numbers of the next generation. 

Individuals that can locate, harvest and utilize the resources from their environment the most efficiently, while minimizing the influence of limiting environmental factors acting upon them, will be the most successful in continuing their genes to the next generation.

Population Shift: 

In any given environment, individuals who have advantageous traits will generally be healthier, live longer, and leave more offspring than individuals who do not have those useful traits. 

Population shift in the color of Peppered Moths in England. After the industrial revolution trees became darker from the pollution and dark moths were selected for.  Mock-up  illustrating peppered moth evolution based on pictures taken by Olaf Leillinger.

The population will, over time, contain more and more individuals with the advantageous traits, and fewer individuals who do not possess them.

Power of Natural Selection Over Time:

Reproductive Isolation 

​Over time, natural selection can make sub-populations within a species genetically different enough so that they are no longer able to reproduce with each other, creating separate species (reproductive isolation). 

Sexually reproducing organisms are only considered to be of the same species if they can mate and produce fertile offspring together.

Mules are sterile hybrids of horses and donkeys, two separate species with interspecific (between species) sterility.

​Neanderthal was a species of human in the genus Homo, closely related to modern humans. Neanderthals became extinct about 41,000-39,000 years ago. This coincides with a very cold period in Europe, about 5,000 years after Homo sapiens reached the continent.

Sources & Resources

Brown, Bryson (2007) Evolution: A Historical Perspective. Greenwood Press.

Campbell & Reece (2005) Biology, 7th Edition. Pearson.