Eukaryotic Cell Main Page

Virtual Cell Biology Classroom of Science Prof Online

Eukaryotic Cell Structure & Function Lecture Materials

These are the Eukaryotic Cell Structure & Function lecture materials of the 
Virtual Cell Biology Classroom
. The resources below are used to supplement an actual college cell biology course. 
You have free access to a large collection of materials used in a college-level introductory Cell Biology Course. The Virtual Cell Biology Classroom provides a wide range of free educational resources including Power Point Lectures, Study Guides, Review Questions and Practice Test Questions.


Cells - music video by They Might Be Giants

Cell Biology 101 TextVook app (Fun animated textbook.)

3-D Cell app - touch to rotate cell and zoom in on cell structures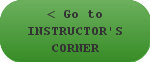 VIDEO:
 Movement of the wax blobs in a lava lamp is an excellent way to help students understand how organelles of the 
eukaryotic endomembrane system
 ship materials into, out of and around within the cell.
VIDEO: How to Make a Wet Mount of Stained Epithelial Cheek Cells

Anyone taking, teaching or interested in biology may find these materials helpful and is welcome to use them.

The Eukaryotic Cell Lecture materials include:

a list of learning objectives

links to additional educational resources

Image of generic eukaryotic cell. For 
labeled diagram
 of same cell, 
click here
. 
For a 
practice assignment on diagramming a eukaryotic cell
click here
.
The SPO website is best viewed in Google Chrome or Apple Safari.