Genetics & Heredity Main Page

from Science Prof Online

Mendelian Genetics & Heredity Lecture Materials

These are the Mendelian Genetics & Heredity Lecture materials of the 
Virtual Biology Classroom
. The resources below are used to supplement an actual college cell biology course.​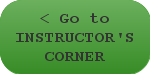 LEARNING OBJECTIVES

Genotypes, phenotypes, alleles, homozygous, heterozygous; know what these terms mean.

Know who Mendel was, and be able to explain his contribution to science.

Understand what potential genotype underlies a dominant or a recessive phenotype (remember the bent finger examples and the other examples of simple inheritance that we covered in the chart.)

Understand Mendel's Laws of Dominance, Segregation and Independent Assortment.

Understand the genetic terms; character, trait, hybridization, true-bred, P generation, F1 and F2 generations.

Be able to do a Punnett Square cross for simple traits, as we covered in class.

What is incomplete dominance? 

What does codominance mean?

Explain ABO bloodtypes. What blood type is best to have if you are receiving blood? What is the best blood type to have if you are donating blood? Why?

LECTURE POWERPOINT

Versions of Genetics & Heredity PPT:​

Printing: The best way for students to print out the PowerPoint Show is to download the PDF version. Select Print, and, when the Print screen comes up, go to the Print Handling options. Under Page Scaling, select "Multiple pages per sheet", Under Pages per sheet, select "2". That uses up less paper, placing two slides on each page.

The Mendelian Genetics & Heredity Lecture materials include:

list of learning objectives

practice test & review questions

in-class activity worksheet

Young girl with dimples and chin cleft (both dominant traits), as well as blue eyes (recessive).


Science Prof Online 

has several 

Virtual Classrooms

including:

(15 weeks)

(8 weeks)

(8-weeks)

(16 weeks)

WHICH GENETIC TRAITS DO YOU HAVE?

Word document of a simple inheritance worksheet that the class completes together during the lecture period. This tool helps the students review the main messages of the lecture while allowing the instructor to assess the class' understanding of the material. 

​REQUIRED READINGS

Here is what you need to read, in addition to the PowerPoint, to master this topic. Check Moodle for additional readings.

PRACTICE TEST & REVIEW QUESTIONS

These multiple-choice / matching practice test questions and essay review questions are designed to help you better understand the material from this lecture. 

The images linked here directly relate to this lecture material and are designed to help you review and study while outside of class. 

MORE GENETICS & HEREDITY LINKS