Microbial Growth & Metabolism

 Main Page

Virtual Microbiology Classroom of Science Prof Online

Microbial Metabolism & Growth Lecture Materials

These are the Microbial Metabolism & Growth Lecture materials of the Virtual Microbiology Classroom (
8-week
 & 
16 week
). The resources below are used to supplement an actual college microbiology course.
These multiple choice and true/false questions are designed to help students practice and test their understanding of a variety of Microbiology subtopics.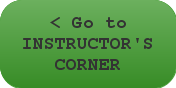 LEARNING OBJECTIVES

Understand difference between catabolism / anabolism and what these reactions have to do with metabolism.

 Understand the steps of aerobic cellular respiration to the detail that we discussed in class (starting molecule, end product molecule, what is produced in each pathway or subpathway. You do not need to know the name of every molecule at every substage of these processes).

Understand how aerobic respiration, anaerobic respiration and fermentation differ.

Explain what "microbial growth" means.

Know the 4 phases of the microbial growth curve.

Understand how microorganisms are grouped based on their relationship with oxygen, temperature, pH & osmotic pressure.

How does bacterial generation time relate to characteristics of disease? (Another "think" question.)

Understand what it means for binary fission to result in exponential growth.

Understand the different factors that affect bacterial growth and how they influence the speed of population growth. Know any terminology associated with these factors.

Know the microbes that we met in this lecture and their relevance to the topics discussed.

                             - Mycobacterium leprae and Generation time

                             - Listeria monocytogenes and Temperature

                             - Helicobacter pylori: pH & Oxygen

                             - Campylobacter jejuni and Oxygen

                             - Staphylococcus epidermidis & Osmostic                                 Pressure

LECTURE POWERPOINT

Versions of Microbial Metabolism & Growth PPT:​

Printing: The best way for students to print out the PowerPoint Show is to download the PDF version. Select Print, and, when the Print screen comes up, go to the Print Handling options. Under Page Scaling, select "Multiple pages per sheet", under Pages Per Sheet, select "2". That uses up less paper, placing two slides on each page.

The Microbial Metabolism & Growth Lecture materials include:

list of learning objectives

practice test & review questions

relevant microbiology photos

The differential aspect of 

Virtual Microbiology Classroom provides a wide range of free educational resources including PowerPoint Lectures, Study Guides, Review Questions and Practice Test Questions.

Page last updated: 2/2016


​How to Interpret MacConkey's Agar (MAC) Specialized 

Bacterial Growth Medium

Time lapse video of 

E. coli bacteria growing, viewed through microscope.