Urine Cultures & Bacterial Identification

 Laboratory Exercise

Virtual Microbiology Classroom of Science Prof Online

Urine Cultures & Bacterial Identification Lab Materials

This is the main laboratory page for the Urine Cultures & Bacterial Identification lab exercise topic of an 16-week introductory college microbiology class. This lab is designed to help students understand microbe identification in a clinical context by using a simulated urine culture (nutrient broth) to determine the genus and species of a potential pathogen. The links on this page will take students to the 
Virtual Microbiology Classroom
 documents that you will need to prepare for lab. 
You have free access to a large collection of materials used in a college-level introductory microbiology course.

Page last updated: 2/2015


Microbiology 101 TextVook (Fun animated textbook.)

Nursing 101: Microbiology Edition

​Case Files: Microbiology from McGraw-Hill

Basic Microbiology Lab Techniques by TouchApp

Microbiology Pronunciations from HippoSoft LLC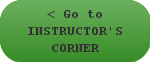 MORE MICROBIOLOGY HELPFUL LINKS & APPS

The following are useful links to additional online materials that may help students better understand this laboratory exercise.

ADDITIONAL REQUIRED LAB READINGS

Lab Project #4 instructions on Moodle.

Bauman, R (2007) Bauman, R (2007) Microbiology, 3rd Edition, p. 176-8, 187-8, 572, D-11, 245-249, 297-8

  NOTE: Students must review all material in categories highlighted with

red titles PRIOR TO ATTENDING LAB in order to be prepared to participate. ​​

The Urine Cultures & Bacterial Identification Lab materials include:

Lab exercise instructions and lab report template

Additional required readings

Links to images related to the lab

Additional links that support the lecture materiall

Liquid media clouded with bacterial growth.

Sterile liquid bacterial growth media. Note that it is transparent, not clouded.

URINE CULTURES & BACTERIAL ID LABORATORY POWERPOINTS

The lab PowerPoints used in the Virtual Microbiology Classroom are designed to help introduce students to each lab topic.

​​Printing: The best way for students to print out the PowerPoint Show is to download the PDF version. Select Print, and, when the Print screen comes up, go to the Print Handling options. Under Page Scaling, select "Multiple pages per sheet", Under Pages per sheet, select "2". That uses up less paper, placing two slides on each page.

URINE CULTURES LAB DOCUMENTS

The Lab Project Instructions provide a thorough explanation of the lab topic, as well as detailed directions on how to complete the lab exercise. The Lab Report Template is what the students use to develop the lab report of this project that will be turned in.