Plant Cell Parts, Functions & Diagrams - P2

Image of generic plant celll. 
Click here
 for a labeled diagram of this cell.
Page last updated: 1/2016

The Virtual Cell Biology Classroom provides a wide range of free educational resources including Power Point Lectures, Study Guides, Review Questions and Practice Test Questions.

CLASS NOTES 

from the free STEM 

education site 


End of Article 

Organelles Found In Plants

PAGE 3                                               <  Back to Page 2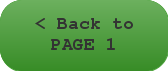 Other Eukaryotic Cell Components &  Organelles

Mitochondria: Tiny powerhouses of the cell, these double membrane-bound organelles transform food energy into ATP (adesnosine-5'- triphosphate), an all-purpose cellular energy nucleotide, analogous to a rechargeable battery, that can be used for work within the cell.

Cytoplasm: The contents of the cell, between the nucleus and plasma membrane, consist of a gel-like fluid in which the organelles are suspended.

Sources and Helpful Plant Cell Resources

Becker, W. M. et. al. (2009) The World of the Cell. Pearson Benjamin Cummings.

Campbell, N. & Reece, J. (2002) Biology, Sixth Edition. Benjamin Cummings.

VIDEO

Plant Cells 

from 

Crash Course Biology

SPO is a FREE science education website. Donations are key in helping us provide this resource with fewer ads. 

Please help!

(This donation link uses PayPal on a secure connection.)

Cytoskeleton: This network of filaments and tubules spans the interior of the cell. The cytoskeleton provides support, anchors organelles, and helps with transport of materials within the cell.

Centrosomes: In plants cells, the centrosome does not contain centrioles like in animal cells, but does function to build microtubules (a component of the cytoskeleton) and is called the microtubule organizing center.