Science Demonstration of Enzyme Bromelain - P2

You have free access to a large collection of materials used in a college-level introductory Cell Biology Course. The Virtual Cell Biology Classroom provides a wide range of free educational resources including Power Point Lectures, Study Guides, Review Questions and Practice Test Questions.

Bromelain Experiment: Container on left is Jell-O made with canned pineapple (gelatin is set). Container on right is Jell-O made with fresh pineapple (gelatin is liquid). 

Classroom Demonstration of Heat Denaturing Enzymes

This demonstration must be prepared ahead of time to allow the gelatin time to cool and solidify. The instructor can whip up one packet of Jell-O™, and divide it between two plastic containers that can be sealed. To one container of gelatin, add fresh pineapple, to the other add canned. 

After teaching the students about enzymes, denaturation, the composition of Jell-O™, and the specific enzyme bromelain, show the students the two containers of prepared Jell-O™. 

Page last updated: 

1/2016


What Is the Protease Bromelain?

PAGE 2                                                <  Back to Page 1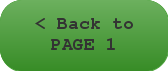 Pass these samples around the room so that the students can get a close up look. Tell them that fresh pineapple was used in one container and canned pineapple in the other. Why did one batch set and the other not? Students may need to be prompted about what the canning process entails (the application of high heat) in order to solve the riddle.

Sources and Helpful Enzyme Links

Campbell, NA and Reece JB (2005) Biology. Seventh Edition.Pearson Education, Inc.

Thorpe, P. ed. (2007) Biology 120 General Biology I: Laboratory Experiments & Exercises. Grand Valley State University.