Nucleic Acid Function: Replication - P2

​Page last updated: 8/2015

PAGE 2                                               <  Back to Page 1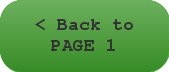 Continued...

Transcription & Translation

​DNA Replication

The process of copying the double-stranded DNA molecule is called 
replication
. Cells must replicate their DNA before dividing, so that each new cell has a complete copy of instructions. 
In 
eukaryotes
, the timing of replication in the nucleus is highly regulated.
Semi-conservative Replication

Each double stranded 
DNA molecule
 holds the same genetic information. 
Therefore each strand can serve as a template for the construction of a new strand. The template (original) strands are separated and preserved, while the new strands are assembled from 
nucleotides
.
The Virtual Cell Biology Classroom provides a wide range of free educational resources including Power Point Lectures, Study Guides, Review Questions and Practice Test Questions.

LECTURE NOTES 

from the free STEM 

education site 


This is called semi-conservative replication, since the each of the two resulting DNA molecules consist of one conserved old strand and one brand new strand. These resulting double-stranded DNA molecules, blended from old and new, are identical to each other.

VIDEO

DNA Structure & Replication

 from 

Crash Course Biology

See Page 3 for homework assignment and other free teaching materials on Molecular Genetics!