Science Image Library: Planaria Photos

Science Image Library

Planarian Flatworms: Dugesia Photos

from Science Prof Online

SPO is a FREE science education website. Donations are key in helping us provide this resource with fewer ads. 

Please help!

(This donation link uses PayPal on a secure connection.)

Planaria like to rest in the corner of the tank, where they bunch up into little blobs.

Note the fragmented flatworm head on the left.

Flatworms eating hard boiled egg yolk.

Flatworms eating crushed freshwater snail.

PLANARIA UPDATE!

Latest Flatworm News 

6/10/13

Planaria Winter Eggs & Babies!

This spring we welcomed a bunch of flatworm babies that hatched from crazy looking winter eggs. Check out the video below!

FREE Flatworm ACTIVITIES!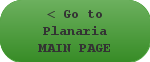 ANOTHER SPO 

HOME SCIENCE PROJECT

BULLFROG METAMORPHOSIS

Currently we are raising bullfrog tadpoles and documenting their metamorphosis into adult frogs!

 to meet the bullfrogs!

Adult Planaria in corner of tank. Tiny black dots are winter egg capsules. Inset is closeup of winter eggs. Note stalk and crustie on end.

Dugesia Care & Experiment Photos


Meet CUPCAKE the flatworm in our video on Planaria Regeneration >

More Dugesia Flatworm Resources

Planarians as Bug of the Week from University o as Bug of the Week from University of Wisconsin, Milwaukee.​​

Young children are natural born scientists, full of curiosity! Join the at-home experiments and explorations of a scientist mom & her youngsters.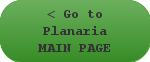 The SPO 
Science Image Library
 is a continuously growing collection of copyright- free science photographs. If you use one of our images, we just ask that you give us credit and provide a link to the SPO website  (www.scienceprofonline.com). To save a photo to your computer, right click on it and select "Save". 
For those in need of high-resolution images, we will soon be offering hi-res files of many photos in the Science Image Library. Follow us on Twitter @ScienceProfSPO to get updates on

new SPO features and products. If you need a high resolution photo now, please 
contact us
.
In late winter of 2013 we ordered Dugesia flatworms as a way to expose my young children to science. 

Didn't find what you need?

Search SPO for a Photo

Planarian flatworm winter egg capsules under microscope @ 40xTM.