Medical Terminology Basics 

Main Page

Virtual Anatomy and Physiology Classroom of Science Prof Online

Medical Terminology Basics 

These are the Medical Terminology Basics Lecture materials of the 
Virtual Anatomy and Physiology Classroom
. The resources below are classroom tested and designed to supplement an actual anatomy or physiology course.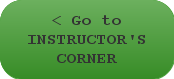 MEDICAL TERMINOLOGY FLASHCARDS

LEARNING OBJECTIVES

These lecture learning objectives are a study guide based on the VAPC Medical Terminology Basics PowerPoint Shows below:

Decode unfamiliar medical terminology using roots, prefixes and suffixes.

Develop study techniques for memorizing groups of medical terms.

Explain why medical professionals use specific terminology sets.

Recognize and recall anatomy terminology related to body directions and body regions.

LECTURE POWERPOINTS

Versions of​ Decoding Medical Terminology PPT:

Versions of Anatomical Directions PPT: 

Versions of Body Regions PPT:

Printing: The best way for students to print out the PowerPoint Show is to download the PDF version. Select Print, and, when the Print screen comes up, go to the Print Handling options. Under Page Scaling, select "Multiple pages per sheet". Under Pages Per Sheet, select "2". That uses up less paper, with two slides per page.

PRACTICE TEST & REVIEW QUESTIONS

These multiple-choice / matching practice test questions and essay review are questions designed to help you better understand the material from this lecture.

The Medical Terminology Basics Lecture materials include:

a list of learning objectives 

practice test and review questions

links to additional educational resources

FREE 

Medical Terminology Flashcards

Word Elements & Abbreviations


The Virtual Anatomy and Physiology Classroom provides a wide range of free educational resources including PowerPoint Lectures, Study Guides, Review Questions and Practice Test Questions.