Differential Staining of Bacteria

Laboratory Exercise

Virtual Microbiology Classroom of Science Prof Online

DIFFERENTIAL STAINING LABORATORY POWERPOINT

The lab PowerPoints used in the Virtual Microbiology Classroom are designed to help introduce students to each lab project.

​​​Printing: The best way for students to print out the PowerPoint Show is to download the PDF version. Select Print, and, when the Print screen comes up, go to the Print Handling options. Under Page Scaling, select "Multiple pages per sheet", Under Pages per sheet, select "2". That uses up less paper, placing two slides on each page.

DIFFERENTIAL STAINING LAB DOCUMENTS

The Lab Exercise Instructions provide a thorough explanation of the lab topic, as well as detailed directions on how to complete the lab exercise. The Lab Report Template is what the students use to develop the lab report for this project.

Page last updated: 6/2015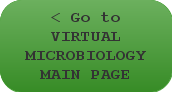 MICROSCOPY LABORATORY IMAGES

The images linked here directly relate to the lab exercise and are designed to help students review and study that lab material while outside of lab. 

HELPFUL LINKS ON DIFFERENTIAL STAINING & MICROSCOPE USE

Links to useful articles, animations and videos to help students better understand this laboratory exercise.

How to Use a Compound Microscope video by the TCCMediaCrew that is very helpful in reviewing what you learned about the microscope in lab.

Gram Stain Bite Sized Tutorial: This is an extremely useful tutorial that shows, step-by-step, the Gram-staining procedure and the appearance of Gram+ and Gram- bacterial cells.

Differential Staining of Bacterial Cells

This is the main page for the Introduction Differential Staining Topic of a 15-week introductory college microbiology class. 

DIFFERENTIAL STAINING LABORATORY VIDEOS

How to Prepare a Bacterial Smear for Gram Staining

How to Prepare a Bacterial Smear for Acid-fast 

(Ziehl-Neelsen) Staining

How to Prepare a Bacterial Smear for Endospore Staining

How to Do an Acid-fast 

Ziehl-Neelsen Stain

How to Do an Endospore Stain

Tutorial on Compound Light Microscope Parts & Operation

The Virtual Microbiology Classroom provides a wide range of free, classroom-tested, educational resources including PowerPoint Lectures, Study Guides, Review & Practice Test Questions.


The Microscopy Lab materials include:

Videos & images of lab procedures

Additional links that support the lab materials

​​​

NOTE:​ ​Students must review all material in categories highlighted with

red titles  PRIOR TO ATTENDING LAB in order to be prepared to participate. ​​​


Diagram on white board of bacterial controls used for Gram, Acid-fast-and Endospore differential staining of bacterial smears. Positive control on left, negative control on right, unknown bacteria in center.


DIFFERENTIAL STAINING REQUIRED LAB READINGS

These links will take students to the reading required in order to prepare for this lab exercise.

Our Favorite New Microbio APP!

 Cool infectious disease game:

Plague Inc.  

Do you have what it takes to be a successful pathogen?