Carbs, Proteins, Lipids & Nucleic Acids - P3

Sources and Other Organic Chemistry Resources

Bauman, R. (2014) Microbiology with Diseases by Taxonomy, 4th ed., Pearson Benjamin Cummings.

PAGE 3                                                         <  Back to Page 2
Lipids

Lipids are molecules that are generally hydrophobic (not attracted to water) because the non-polar covalent bonds linking their carbons and hydrogens aren't attracted to the polar bonds of water. The four major groups of lipids include 
fats, phospholipids,
1. Fats: These lipids are the fats and oils that we are familiar with as part of our diet. They are made from a combination of two kinds of molecules:

- glycerol 

  (a type of alcohol)

- three fatty acids 

  (making the molecule a      

   triglyceride)

2. Phospholipids: These lipids have hydrophobic (water hating) hydrocarbon tails at one end, and a hydrophilic (water loving) phosphate group at the other end. 

This means that they are soluble in both water and oil. Our cell membranes are made mostly of phospholipids arranged in a double layer, with the tails from both layers facing inward and the heads facing outward; an arrangement known as a lipid bilayer.

SPO is a FREE science education website. Donations are key in helping us provide this resource with fewer ads. 

Please help!

(This donation link uses PayPal on a secure connection.)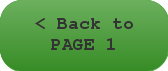 End of article ... 

Learn about Carbs

FREE Printable 

study aid.

See the 

Phospholipids, the main lipid of biological cell membranes, are polar, with a water-loving (hydrophilic) head and water-hating (hydrophobic) tails.

3. Waxes: Wax lipids are esters of alcohol, insoluble in water and difficult to break down. Wax forms protective and waterproof layers on some plants, bacteria, animal fur and integuments of insects.

4. Steroids: Cholesterol is one example of a steroid. The central core of a cholesterol molecule consists of four fused rings, a chemical arrangement that is shared by all steroids. Cholesterol is precursor to our sex hormones and Vitamin D. Our cell membranes also contain cholesterol, which helps to keep the membrane flexible and fluid even when our cells are exposed to cooler temperatures.

Cross sections of the different structures that phospholipids can take in a aqueous solution. 

Circles are the hydrophilic heads and wavy lines are the fatty acid tails.

​Page last updated: 10/2016


The Virtual Cell Biology Classroom provides a wide range of free educational resources including Power Point Lectures, Study Guides, Review Questions and Practice Test Questions.