Carbs, Proteins, Lipids & Nucleic Acids - P2

Nucleic Acids

Your genetic material is made of 
DNA
 (deoxyribonucleic acid), the molecule which contains the code for making an operating your cells and your entire body. 
Nucleic acids
 are polymers made up of nucleotide monomers. Each monomer of nucleic acid is a nucleotide, and consists of 3 portions:
one or more phosphate groups

one of five cyclic nitrogenous bases (adenine, cytosine, guanine, thymine & uracil)

In contrast, DNA molecules are double stranded, with hydrogen bonds attracting the complimentary bases that hold the two phosphate-sugar strands together. The hydrogen bonds also twist the phosphate-deoxyribose backbones into a double helix.

PAGE 2                                                            <  Back to Page 1
Need Help with Chemistry?

SPO offers free PowerPoint lectures, sample test

questions, review questions and assignments on many different science topics. 

Below are links to those that relate to chemistry:

Proteins

Also known as polypeptides, these large organic molecules have many roles within living cells. They are part of cell membranes, act as 
enzymes
 in cellular reactions, and are vital molecules of our immune system, protecting us from invading microbes. 
Proteins
 are composed of monomers called amino acids joined together with peptide bonds.
These peptide chemical bonds link amino acids together into chains, like the beads on a long necklace. A dipeptide has two amino acids linked together, a polypeptide, more than two. 

Primary structure of a protien, amino acids linked together, like beads on a string.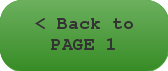 ​Page last updated: 10/2016

Continued ... 

Learn about Lipids

Although there are hundreds of different amino acids, most organisms use only 21 to build proteins.

Nucleotides are linked by covalent bonds between the phosphate of one nucleotide and the sugar of next, forming a phosphate-sugar backbone. Nitrogenous bases extend from the backbone like teeth of a comb. Ribonucleic acid (
RNA
) is a single stranded molecule involved in the production of cellular proteins.

The Virtual Cell Biology Classroom provides a wide range of free educational resources including Power Point Lectures, Study Guides, Review Questions and Practice Test Questions.