Acid-fast Ziehl-Neelsen Staining of Bacteria​ - P2

Ziehl's carbol fuchsin stain being applied to slide over a heated water bath.

Page last updated: 8/2015

You have free access to a large collection of materials used in two college-level introductory microbiology courses (
8-week
 & 
16-week
). The Virtual Microbiology Classroom provides a wide range of free educational resources including PowerPoint Lectures, Study Guides, Review Questions and Practice Test Questions.
Steps of Acid Fast Staining Procedure

The protocol for staining acid-fast organisms is as follows (see photos below):

Place strip of blotting paper over the slide.

Place slide over a screened water bath. Then saturate blotting paper with primary stain Ziehl's carbol fuschion.

Allow slide to sit over water bath for 3–5 minutes. Reapply stain if it begins to dry out.

Discard blotting paper. Rinse slide until water runs clear.

Flood slide with decolorizer, Acid Alcohol, for 10–15 seconds. Then rinse.

PAGE 2                                                <  Back to Page 1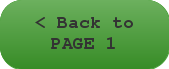 Continued...

How Acid-fast Stain Works

​SPO VIDEO: How to Do an 

Acid-fast Bacterial Stain

​Flood slide with counterstain, Crystal Violet, for one minute. Then rinse.


CLASS NOTES 

from the free STEM 

education site