These multiple choice and true/false questions are designed to help students practice and test their understanding of a variety of Anatomy or Physiology subtopics.

Introduction to Anatomy and Physiology 

Main Page

Virtual Anatomy and Physiology Classroom of Science Prof Online

Intro to Anatomy & Physiology Lecture Materials

These are the Introduction Lecture materials of the 
Virtual Anatomy and Physiology Classroom
. The resources below are classroom tested and designed to supplement an actual anatomy or physiology course.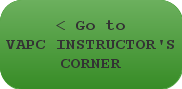 PDF Document of a homework assignment given to students at the end of the lecture. This tool helps the students recognize the major levels of organization in the human body, review anatomy vs. physiology, and analyze fingerprint patterns.

​REQUIRED READING

Here is what you should read, in addition to the PowerPoint, to master this topic's learning objectives. 

PRACTICE TEST & REVIEW QUESTIONS

These multiple-choice / matching practice test questions and essay review are questions designed to help you better understand the material from this lecture.

CROSSWORD & WORD SEARCH PUZZLES

These are word puzzles that can be used for vocabulary review or just for fun.

MORE INTRO TO ANAT & PHYS RESOURCES

VIDEO TUTORIAL: What Are Twin Studies?

​Worldwide, every 3 of 1000 births results in identical twins. 

FREE 

Flashcards

Word Elements & Abbreviations

The Introduction to Anatomy and Physiology Lecture materials include:

a list of learning objectives 

practice test and review questions

links to additional educational resources

LEARNING OBJECTIVES

These lecture learning objectives are a study guide based on the VAPC Introduction to Anatomy and Physiology PowerPoint Shows below:

Relate the differences between anatomical and physiological study.

Categorize objects in the human body by organization level.

Identify the anatomical position and the 3 major body planes.

Describe the differences between gross and microscopic anatomy.​

Use basic anatomy and physiology concepts to explain why identical twins do not have identical fingerprints.

LECTURE POWERPOINTS

Versions of Anatomy or Physiology? PPT: 

Versions of Levels of Organization PPT:

Versions of​  Fingerprint Anatomy and Physiology PPT:

Versions of​ Anatomical Planes PPT:

Printing: The best way for students to print out the PowerPoint Show is to download the PDF version. Select Print, and, when the Print screen comes up, go to the Print Handling options. Under Page Scaling, select "Multiple pages per sheet". Under Pages Per Sheet, select "2". That uses up less paper, placing two slides on each page.


The Virtual Anatomy and Physiology Classroom provides a wide range of free educational resources including PowerPoint Lectures, Study Guides, Review Questions and Practice Test Questions.