Metabolism: Anaerobic Respiration & Fermentation 

Review Questions

Virtual Cell Biology Classroom of Science Prof Online

Anaerobic Respiration & Fermentation Review Qus

These multiple choice and true/false questions are designed to help students practice and test their understanding of 

Page last updated: 12/2015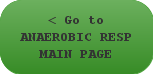 3
. How many 
ATP
 are produced during fermentation of one glucose molecule? During what specific process is the ATP produced?
4
. If yeast, 
sugar
 and water are mixed together, the yeast will metabolize the sugar using the process of 
fermentation
. If this process takes place in a sealed container, the bubbles produced during fermentation will be trapped. What substance are these bubbles made of?
1
. Compare and contrast 
aerobic respiration
, anaerobic respiration and fermentation. (In order to answer this you must define each and then point out the differences.)
2. Which type of metabolism is most energy efficient? Which is least Why?


5. Explain how fermentation is more than just glycolysis. Why are the additional steps beyond the reactions of glycolysis necessary?

6. The making bread, beer, wine, cheese each involve fermentation. Choose one of these products and describe, in detail, how fermentation is involved in its production (This is a research question, meaning that you will need to look up information in order answer).