Intro to Cell Biology Review Questions

Virtual Cell Biology Classroom of Science Prof Online

Introduction to Cell Biology Review Questions

Cheek cell (eukaryotic) and oral bacteria (prokaryotes).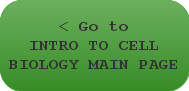 ​4. ​List and describe the helpful prokayotes we discussed.

5. List and describe the eukaryotic organisms that we discussed.

7. What are the basic similarities between prokaryotic and eukaryotic cells.

8. List three reasons why you think understanding the structure and function of biological cells is important to science and medicine. 

1. What is Cell Theory and why is it important?

contribution to science key to cell biology?