Scientific Method 

Main Page

from Science Prof Online

Scientific Method Lecture Materials

These are the Scientific Method Lecture materials from the free science education website 
Science Prof Online
. The resources below are used to supplement actual college science courses. 
Page last updated: 2/2016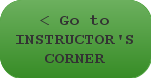 LEARNING OBJECTIVES

These lecture learning objectives are a study guide based on the Scientific Method Lecture PowerPoints below.

Know the names and scientific contributions of any historical figures that we covered and how the examples we discussed relate to the scientific method (such as spontaneous generation debate and Edward Jenner's first vaccine).

What is scientific method and what are the steps involved?

What is the difference between science, nonscience & pseudoscience?

Understand how to apply the steps of the scientific method as if you were describing the implementation of an actual experiment).

What are two ways that we discussed that scientists double-check and verify their results?

LECTURE POWERPOINTS

Scientific Method PPT:​

Printing: The best way for students to print out the PowerPoint Show is to download the PDF version. Select Print, and, when the Print screen comes up, go to the Print Handling options. Under Page Scaling, select "Multiple pages per sheet". Under Pages Per Sheet, select "2". That uses up less paper, placing two slides on each page.

The Scientific Method Lecture materials include:

a list of learning objectives

a printable in-class experiment


PRACTICE TEST & REVIEW QUESTIONS

These multiple-choice / matching practice test questions and essay review questions are designed to help you better understand the scientific method. 

Word doc of an in-class, hands-on animal behavior experiment to help you understand and practice the scientific method. 

Instructors, a captive pilllbug (wood louse) population is required, and, in many areas, can be gathered from moist areas under rocks and logs or ordered through biological supply companies. These little guys enjoy munching  potatoes and apples.

​MORE SCIENTIFIC METHOD RESOURCES

Science Prof Online 

has several 

Virtual Classrooms

including:

(15 weeks)

(8 weeks)

(8-weeks)

(16 weeks)