Introduction to Microbiology

 Main Page

Virtual Microbiology Classroom of Science Prof Online

You have free access to a large collection of materials used in a college-level introductory microbiology course. The Virtual Microbiology Classroom provides a wide range of free educational resources including PowerPoint Lectures, Study Guides, Review Questions and Practice Test Questions.


Page last updated: 

1/2014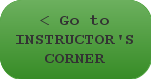 Introduction to Microbiology Lecture Materials

These are the Introduction to Microbiology Lecture materials of the 
Virtual Microbiology Classroom
. The resources below are used to supplement an actual college microbiology course. Anyone taking, teaching or interested in biology may find these materials helpful and is welcome to use them.
This fall and winter we will be tracking the impact of seasonal influenza in the US. Check out:

and 

Make sure that you understand what you need to do every week in order to be prepared for and to participate in lab.

What is the difference between normal flora, opportunistic pathogens and "full-time" pathogens?

What is a nosocomial infection?

Compare mutualism, commensalism & parasitism.

Know the microbes that we met in this lecture and their relevance to the topics discussed:  Yersenia pestis and the Black Plague,  Smallpox, Influenza.

What is influenza? What type of microbe is it caused by? What are the current recommendations for flu prevention and vaccination? Explore the information on the Flu.gov website to learn more about influenza.

The Introduction to Microbiology Lecture materials include:

a list of learning objectives

additional required readings

links to additional educational materials 


Our Favorite New Microbio APP!

 Cool infectious disease game:

Plague Inc.  

Do you have what it takes to be a successful pathogen?