Introduction to Microbiology

 Review Questions

Virtual Microbiology Classroom of Science Prof Online

The Virtual Microbiology Classroom provides a wide range of free educational resources including PowerPoint Lectures, Study Guides, Review Questions and Practice Test Questions.

Intro to Microbiology Review Questions

These multiple choice and true/false questions are designed to help students practice and test their understanding of this topic.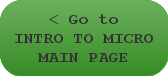 ​1. Describe the Black Plague. What organism causes it? How is it spread? Describe the largest outbreak of plague in history.

2. Describe smallpox and its historical impact. Is it still a threat? Explain.

3. What is the proper way to cough and sneeze?

5. What is the difference between normal flora, opportunistic pathogens and "full-time" pathogens?

6. Define and distinguish between mutualism, commensalism and parasitism?

7. Describe the difference between seasonal influenza and pandemic influenza. 

8.
 Write a few sentences describing the following microbes that we met in our first lecture: HIV , HBV, SARS and Ebola. Are they bacteria or 
viruses
?
10. What is a nosocomial infection? What are the four most common nosocomial infections?