Prokaryotic Cell Structures, Functions & Diagrams - P3

PAGE 3                                                        <  Back to Page 2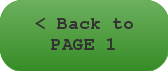 End of Article 

Internal Cell Parts  

Genetic Material of Prokaryotes

Nucleoid: The nucleoid is the region of the prokaryotic cytoplasm that contains the genome—the main genetic material (DNA) of the cell. Bacteria and Archaeans typically have a single, circular chromosome.

Plasmids: In addition to the nucleoid (bacterial chromosome), bacteria may also contain one or more plasmids. A plasmid is a non-essential piece of DNA that confers an advantage to the bacteria, such as antibiotic resistance, virulence (the ability to cause disease) and conjugation (a bacterium's ability to share its plasmids with other bacteria). Plasmids are also found in some eukaryotic microbes, such as yeasts.

Conjugation is a type of horizontal gene transfer that bacteria use to share plasmids with each other.

Science Prof Online FREE online course material!

materials from an 

8-week college 

cell bio course

PowerPoint Lectures * Study Guides * Review Questions * 

Test Questions

​Page last updated: 10/2017

Escherichia coli @1000xTM