Bacterial Cell Wall & Differential Staining

 Main Page

Virtual Microbiology Classroom of Science Prof Online

Bacterial Cell Wall Lecture Materials

These are the Bacterial Cell Wall & Differential Staining Lecture materials of the 
Virtual Microbiology Classroom
. The resources below are used to supplement an actual 16-week college microbiology course.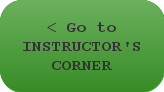 How to Prepare a Bacterial Smear for Gram Staining

How to Prepare a Bacterial Smear for Acid-fast 

(Ziehl-Neelsen) Staining

How to Prepare a Bacterial Smear for Endospore Staining

How to Do an Acid-fast 

Ziehl-Neelsen Stain

How to Do an Endospore Stain

Tutorial on Compound Light Microscope Parts & Operation

DIFFERENTIAL STAINING LABORATORY IMAGES

The images linked here directly relate to this lecture topic and are designed to help students review and study that lab material while outside of lab. 

MORE BACTERIAL CELL WALL & STAINING

Links to useful articles, animations and videos to help students better understand this topic.

You have free access to a large collection of materials used in a college-level introductory microbiology course. The Virtual Microbiology Classroom provides a wide range of free educational resources including PowerPoint Lectures, Study Guides, Review Questions and Practice Test Questions.

VIDEOS OF DIFFERENTIAL STAINING PROCEDURES

The Bacterial Cell Wall Lecture materials include:

a list of learning objectives


MICROBIOLOGY HOMEWORK ASSIGNMENTS

(Ex Cr)

(Ex Cr)

TV show, from Animal Planet, presenting case studies of  people with parasitic infections. So interesting, you'll learn about parasitism without even trying!

Check out our FREE 

Monsters Inside Me 

Homework Assignments