X

Biology of Metabolism, Diet & Nutrition 

from Science Prof Online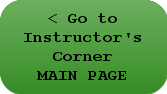 ​Biology of Metabolism, Diet & Nutrition Materials


Page last updated: 2/2016

CELLULAR RESPIRATION & FERMENTATION

Metabolism: Aerobic Respiration 

Metabolism: Anaerobic Respiration & Fermentation

Metabolism: Catabolism of Proteins & Fats 

​​Biology of Diet & Nutrition  

Classroom-tested Biology Homework Assignments 

FREE from 

ScienceProfOnline.com

Science Prof Online (SPO) is a FREE science education website. The Cellular Respiration & Fermentation Instructor's Corner offers lecture materials and homework assignments currently used in real, live college biology classrooms. 

You have FREE access to a large collection of materials used in a college-level introductory biology course. The Virtual Biology Classroom provides a wide range of free educational resources including PowerPoint Lectures, Study Guides, Review Questions &  Practice Test Questions.

MORE BIOLOGY RESOURCES

NuVal: Easy to use nutritional scoring system for food, developed by an independent panel of nutrition and medical experts.