Molecular Genetics: 

DNA Replication & Gene Expression

Main Page

Virtual Cell Biology Classroom of Science Prof Online

Genetic Replication, Transcription & Translation 

These are the FREE Genetic Replication, Transcription & Translation Lecture materials of the 
Virtual Cell Biology Classroom
. The resources below are used to supplement an actual college cell biology course. 
You have free access to a large collection of materials used in a college-level introductory Cell Biology Course. The Virtual Cell Biology Classroom provides a wide range of free educational resources including Power Point Lectures, Study Guides, Review Questions and Practice Test Questions.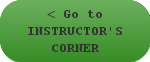 LEARNING OBJECTIVES

​What is DNA made of? Know the structural components.

Understand the process of replication. (Don't let the brief sentence fool you; this is a lot of complex info. Make sure you understand it to the level that was presented to you in the lecture PPTs).

Explain how the DNA molecule is antiparallel.

How does the antiparallel nature of DNA affect replication?

What is a replication bubble?

What is the difference between the lagging and the leading strand of DNA?

Anyone taking, teaching or interested in biology may find these materials helpful and is welcome to use them.

The DNA Replication Lecture materials include:

a list of learning objectives

links to additional educational resources

Model of DNA structure at Chicago's Field Museum

What nucleic acid base is used in the construction of RNA that is not utilized in DNA molecules? What nucleic acid based is not used in RNA molecules that is used in the construction of DNA?

How is transcription similar to replication? How is it different?

Understand how protein molecules are made through the process of translation.

What types of RNA are involved in translation and what are their roles?

What is the 'triple code'? What is its role in the structure of proteins build through translation?

What is a codon? What is an anti-codon?

A protein being synthesized at the ribosome, based on the instructions in mRNA.

Bio Rad GTCA Song musical advertisement for SsoFast™. Also useful for learning about enzymes.