Genetics

from Science Prof Online

Genetics Practice Test Questions

SPO offers Sample Science Test Questions on many different science topics. Below are links to those that relate to genetics.

What Is Genetics? \jə-ne-tiks\

Genetics is the branch of biology that examines how traits are passed down from one generation to the next. This is the study of heredity and particularly the mechanism of hereditary--the genetic code of DNA.



Page last updated: 2/2016

GENETICS SONGS

Bio Rad GTCA Song musical advertisement for SsoFast™. Also useful teaching enzymes.

 Cell 

 Division 

 Photo 

 Guides: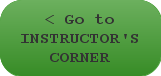 Explore the topics below to learn more about genetics. Just select the topic most closely related to the information you are looking for to see a list of all SPO articles on that subject. If you don't find what you need, use the one of the search boxes to get exactly what you need.

WHICH GENETIC TRAITS DO YOU HAVE?

HEREDITY

Class Notes Articles: 

Virtual Classroom Resources:

MICROBIAL GENETICS

Class Notes Articles:

Virtual Classroom Resources:

TEST QUESTIONS

Science Prof Online 

has several 

Virtual Classrooms

including:

(15 week)

(15 week)

(8 week)

(8 week)

(15 week)