​FREE Genetics Biology Practice Test Questions 

Genetics Test Questions

from Science Prof Online

Page last updated: 4/2015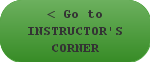 MOLECULAR GENETICS

CELL DIVISION​

HEREDITY

MICROBIOLOGY​

Science Prof Online has online classrooms, including the 
Virtual Cell Biology Classroom
, the 
Virtual Biology Classroom
, the Virtual Microbiology Classroom (
8-week
 & 
16-week
 courses), the Virtual Anatomy & Physiology Classroom (currently in development). Below are links to the practice test questions for the genetics Virtual Cell Biology Classroom Lectures.​
The SPO website is best viewed in Microsoft Explorer, Google Chrome or Apple Safari.

You have FREE access to a large collection of materials used in a college-level introductory Cell Biology Course. The Virtual Cell Biology Classroom provides a wide range of FREE educational resources including Power Point Lectures, Study Guides, Review Questions and Practice Test Questions.