​Free GENETICS Teaching Materials from SPO

Free Genetics Teaching Materials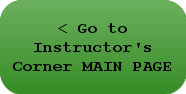 Science Prof Online (SPO) is a FREE science education website. The Genetics Instructor's Corner offers lecture materials and homework assignments currently used in real, live college biology classrooms. 

Page last updated: 2/2016

MORE CHEMISTRY RESOURCES

GeneEd from the National Institutes of Health.

Learn Genetics from University of Utah Genetics Science Learning Center.

Science Prof Online 

has several 

Virtual Classrooms

including:

(15 weeks)

(8 weeks)

(8-weeks)

(16 weeks)

LISTEN!

Blow your mind with the bomb-diggity awesome genetics Radiolab episode: 

GENETICS

Molecular Genetics Basics

DNA Transcription & Translation 

DNA Replication & Gene Expression - Combo

Cell Division: Mitosis Meiosis - Combo

Heredity & Human Genetics