Cell Division: Mitosis & Meiosis

 Main Page

Virtual Cell Biology Classroom of Science Prof Online

Cell Division: Mitosis & Meiosis Lecture Materials

These are the FREE Cell Division: Mitosis & Meiosis Lecture materials of the 
Virtual Cell Biology Classroom
. The resources below are used to supplement an actual college cell biology course.
You have free access to a large collection of materials used in a college-level introductory Cell Biology Course. The Virtual Cell Biology Classroom provides a wide range of free educational resources including Power Point Lectures, Study Guides, Review Questions and Practice Test Questions.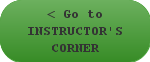 LEARNING OBJECTIVES

What is the relationship between replication and mitosis?

What are the two main phases of the cell cycle?

What are the stages of mitosis, and what happens at each phase?

If DNA is condensed into chromosomes, is the cell in interphase or mitosis?

If the DNA is not condensed, if it is in the form of chromatin, is the cell in interphase or mitosis?

If a cell has a total of 6 chromosomes, how many chromosomes will each of its daughter cells have?

 What is cytokinesis and when does it occur?

What are homologous chromosomes? What does a pair of unduplicated homologues look like?

How do homologues and sister chromatids differ?

Anyone taking, teaching or interested in biology may find these materials helpful and is welcome to use them.

The Cell Division Lecture materials include:

a list of learning objectives

links to additional educational resources

Make a list comparing and contrasting mitosis and meiosis. You do have some slides that make these comparisons. But after you've studied, see if you can make a list on your own, from memory.

What separates during meiosis I? What separates during meiosis II?

Know the phases of meiosis I and meiosis II.

If a cell with 6 chromosomes divides to form gametes, how many chromosomes will the resulting gametes each have?

In order to make sure that you understand what goes on during the phases of mitosis and meiosis, practice with paper models like we did in class, or draw it out. This will help you truly understand.

Schematic of the cell cycle. 

Outer ring: I = Interphase, M = Mitosis; Inner ring: M = Mitosis, G1 = Gap 1, G2 = Gap 2, S = Synthesis; not in ring: G0 = Gap 0/Resting.