X

Organismal Biology Teaching Materials 

from Science Prof Online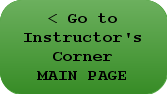 ​Free Organismal Biology Teaching Materials 


Page last updated: 2/2016

BUILDING BLOCKS OF LIFE

Basics of Biological Cells

Molecular Genetics Basics

DNA Transcription & Translation 

DNA Replication & Gene Expression - Combo

Classroom-tested Biology Homework Assignments 

FREE from 

ScienceProfOnline.com

Brief Survey of Kingdom Protista

Brief Survey of Land Plants

​        Lectures: 

        * Diversity of Life: Land Plants 

         * Plant Strategies: "What Are The Plants Up To?"

         * Photosynthesis: Light Dependent Reactions 

Brief Survey of Kingdom Animalia

​        * Diversity of Life: Animals 

         * Tasmanian Devil Conservation & Contagious Cancer (DFTD)   

Science Prof Online (SPO) is a FREE science education website. The Organismal Biology Instructor's Corner offers lecture materials and homework assignments currently used in real, live college biology classrooms. 

You have FREE access to a large collection of materials used in a college-level introductory biology course. The Virtual Biology Classroom provides a wide range of free educational resources including PowerPoint Lectures, Study Guides, Review Questions &  Practice Test Questions.

SPO is a FREE science education website. Donations are key in helping us provide this resource with fewer ads. 

Please help!

(This donation link uses PayPal on a secure connection.)

Introduction to Evolution 

Biological Classification