​FREE Cell Biology Practice Test Questions 

Cell Biology Test Questions

from Science Prof Online

Page last updated: 1/2016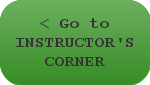 You have FREE access to a large collection of materials used in a college-level introductory Cell Biology Course. The Virtual Cell Biology Classroom provides a wide range of FREE educational resources including Power Point Lectures, Study Guides, Review Questions and Practice Test Questions.


" What am I, Life? A thing of watery salt

Held in cohesion by unresting cells,

Which work they know not why, which never halt,

Myself unwitting where their Master dwells.

I do not bid them, yet they toil, they spin

A world which uses me as I use them"

 John Masefield 

(1878 – 1967))

Classroom-tested science PPT lectures

FREE from 

ScienceProfOnline.com